My Band The Innocents on the "Sort It Out Tour" with The Clash and The Slits.
My band The Innocents opened for The Clash with The Slits, some times alone;
 we  did a total of thirty six dates with one day off.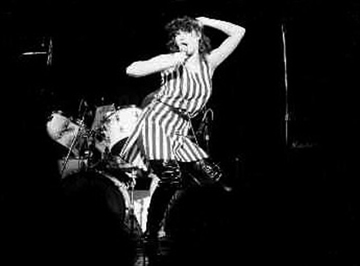 The image below is on tour and features Sarah Hall on bass ( left) and myself (on the right),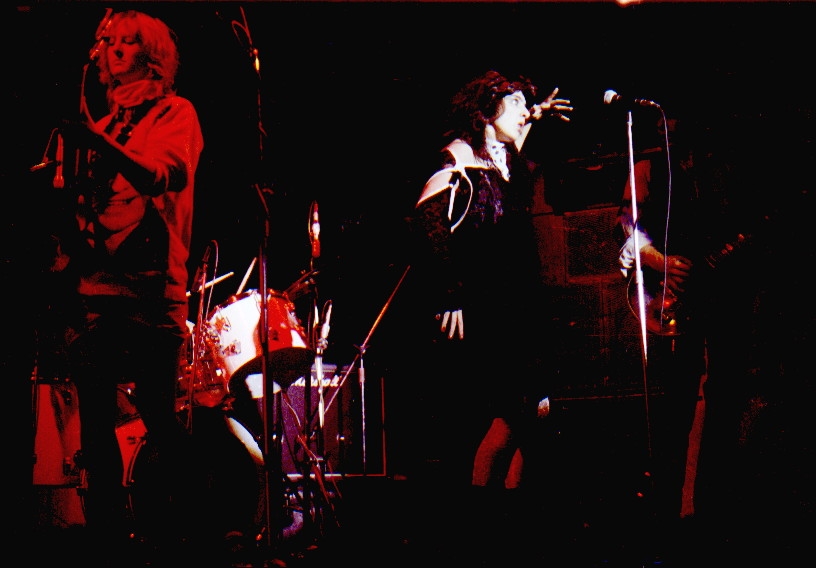 Later,  I joined "Steppin Razor" an all girl reggae bans who toured the mid west and played at  Harlem World in opening for Yellowman. (I played bass ) .
Then back as a front person for Grade A, who played in New York and Belgium, with James Romberger pictured here (below) and Greg Van Cook on guitar.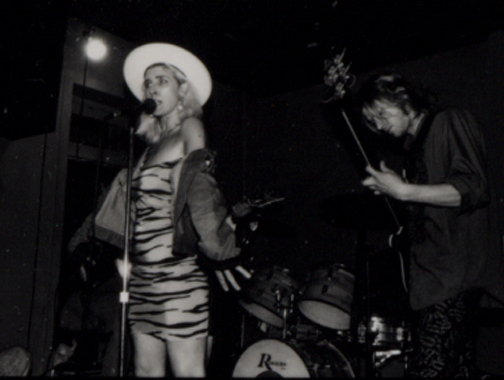 I'll post more about this  later. Still love the Clash and the Slits.
I