An Interview with me and James Romberger by Grace Bello at Publishers Weekly about upcoming rerelease of 7 Miles A Second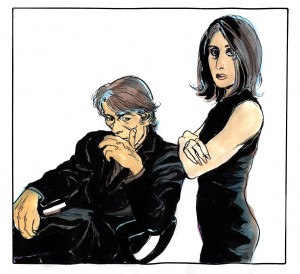 This article came out today in Publishers Weekly.  It will appear in both the hard copy and the online copy.
It discusses the process and publication of the re-release of Seven Miles a Second, a collaborative effort to realize David Wojnarowicz' graphic memoir. As the article points out, much time has passed since we began this work. It is great to see "Seven Miles a Second" come out in the way that it was intended. For that we thank the great team at Fantagraphics who let us have it our way.
 Remembering David : A Graphic Tribute: James Romberger and Marguerite Van Cook